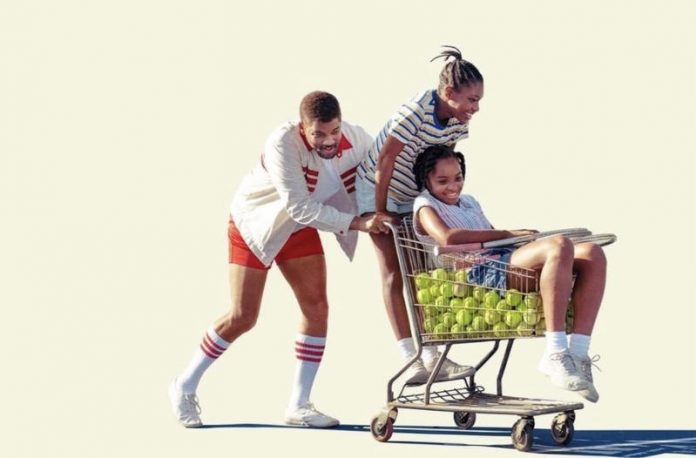 King Richard just premiered at the Telluride Film Festival and it is already getting early Oscar buzz. The critics who saw an early screening have said Will Smith's performance as Richard Williams is superb. He is now the frontrunner for the best actor Oscar.
Oscar Buzz
Will Smith has been trying to win an Academy Award for many years, he has been nominated twice, for playing Muhammad Ali in Ali and for playing Chris Gardner in the Pursuit of Happyness. Will has studied movies religiously and he knows his greatest chance of winning an Oscar is playing a real life character. There is a lot of research and method to how Will chooses his roles, and with King Richard he looks like he got it exactly right,
The good news from the early screenings is that the reviewers have said not only that Will puts in a great performance but the movie is heartwarming and crowd pleasing. It could be the surprise hit of 2021 and is released in November.
Variety said Will's performance was a, "sterling reminder of Smith's singular charge, seizing upon a mighty challenge with thrilling recommitment".
The Hollywood Reporter said that Will Smith's performance in the movie has catapulted him to the front in the Best Actor race and he will be winning many awards during Hollywood award season.
Richard Williams
Richard Williams plan was to take Venus and Serena from Compton to tennis superstars. He wrote an 80 page manifesto and was incredibly able to help Venus and Serena realise the dream. In a rare interview with Richard on CNN he speaks on raising his daughters in California and teaching them how to face adversity.
You can watch the trailer for King Richard below. It is meant to be quite the tear jerking flick heading into Christmas.
Director Reinaldo Marcus Green gave an interview with the L.A. Times which goes into how Will prepared for the role. They did use some prosthetics on WIll for the role, and he put on weight to truly inhabit the character.
While Will has chosen many dramatic roles in the past, it looks like he has truly aced this role as Richard Williams and he may finally get to claim the best actor Oscar in February next year at the Academy Awards.