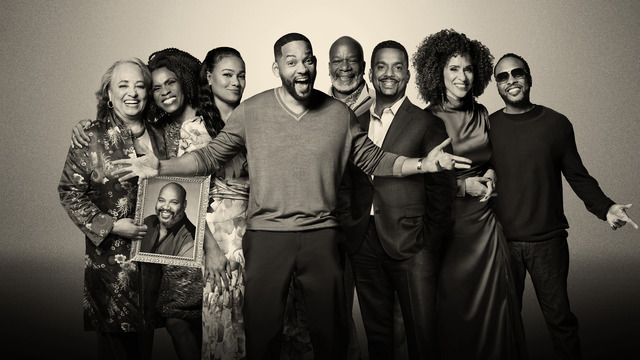 The Fresh Prince cast wrapped up the TV show in May 1996, they reunited again for the Fresh Prince of Bel Air Reunion in November 2020 but what have they been up to in between? Get a complete run down of all the major characters and actors from the Fresh Prince of Bel Air and what projects they have been in since the iconic TV sitcom ended below.
James Avery – Uncle Phil
After the Fresh Prince of Bel Air finished James Avery continued to make guest appearances on various TV series including "Grey's Anatomy", "The Closer," and "The Young and the Restless." He also acted in a number of TV movies, nothing as popular as the Fresh Prince of Bel Air though. James sadly passed away December 31st, 2013 due to complications with open heart surgery. He will always be remembered as Uncle Phil and is still sadly missed. His impact on the entire cast of Fresh Prince is still felt as he was a father figure to many of them.
---
Janet Hubert-Whitten – The Original Aunt Viv
When Janet Hubert-Whitten was abruptly removed from the cast of the Fresh Prince of Bel Air in 1993, she found it very hard to find any new roles or TV shows. She said she was "blacklisted" from Hollywood and labeled a "problem actress" and "difficult to work with". She only appeared in very minor roles in TV shows from "Lawless", "NYPD Blue" and "The Bernie Mac Show". In 2019 she appeared in "General Hospital" for 6 episodes.
Over the years she openly criticized Will Smith for his role in her departure from the Fresh Prince. Will and Janet did not speak for over 27 years but last year they finally came together for the Fresh Prince of Bel Air, she was able to air her grievances and her hurt and Will apologised to her. It seemed in this moment they were finally able to move on. There is no doubt she was one of the finest actors on the Fresh Prince of Bel Air and she and James Avery carried a lot of the dramatic work in the first couple of seasons of the show as the young cast was still finding it's feet.
Social Media: Janet Hubert Instagram | Janet Hubert Twitter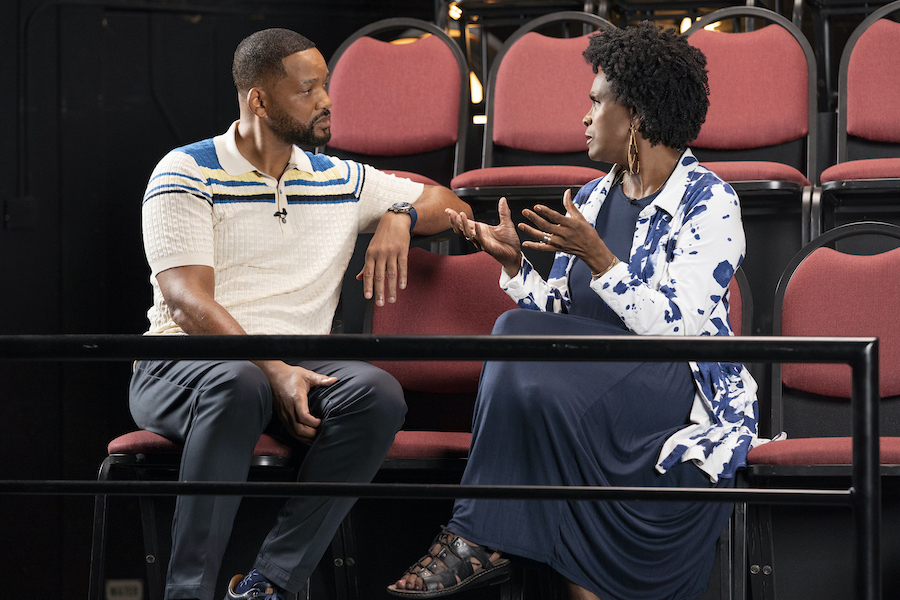 Alfonso Ribiero – Carlton
After Fresh Prince of Bel Air ended Alfonso felt he was tyepcast as Carlton. Although he was a seasoned performer on both stage and screen he was so brilliant as Carlton Banks, no one, including casting agents could see him as anything else. He appeared in the LL Cool J sitcom, "In The House", playing a very similar character Dr Maxwell Stanton. He also provided the voice to Roland Jackson in the animated series, "Extreme Ghostbusters." He made a brief appearance in Will Smith's, "Wild, Wild West" music video.
While he struggled to get any real starring roles on TV, Alfonso turned to working behind the camera. He had directed a number of episodes of "Fresh Prince of Bel Air" and he soon became an in-demand TV sitcom director, he has directed over 50 episodes of television including for shows such as, "All of Us," "Meet the Browns" and "Are We There, Yet?"
Alfonso also hosted a number of TV shows, he now hosts "America's Funniest Home Videos" and he did appear on "Dancing with the Stars" which he won, including bringing back "The Carlton Dance" for one of his routines.
Social Media: Alfonso Ribiero Instagram | Alfonso Ribiero Facebook
---
Tatyana M. Ali – Ashley Banks
Once Tatyana Ali wrapped the "Fresh Prince of Bel Air," she then embarked on a music career. She released one album, "Kiss the Sky" which produced two hits, "Daydreamin'" and "Boy you Knock Me Out" which featured Will Smith on the remix and the music video. Unfortunately the album's sales wern't strong and although she continued to record new music she never released any of it.
She then returned to acting and appeared in a number of TV shows including "Buppies," "Second Generation Wayans" and "Love That Girl". She has also appeared in quite a few TV movies.
Tatyana also attended Harvard college and is now married with two sons.
Social Media: Tatyana Ali Instagram
---
Karyn Parsons – Hillary Banks
After Fresh Prince of Bel Air ended Karyn Parson starred in the TV series "Lush Life" and "The Job" and the movie "The Ladies Man". She hasn't appeared in many other TV shows or movies. She is still active in entertainment though creating the animated films Sweet Blackberry about unsung black heroes and also publishing two children's books, "How High the Moon" and "Flying Free".
Social Media: Karyn Parsons Instagram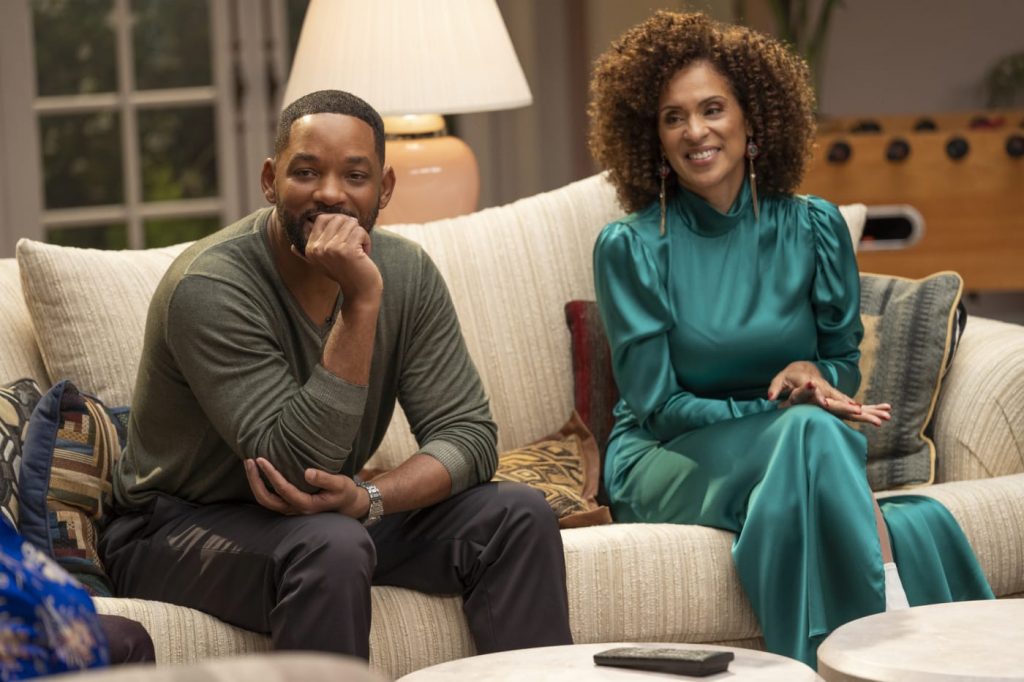 ---
Joseph Marcell – Geoffrey the Butler
After Fresh Prince Prince finished Joseph Marcell returned to England where he continued to perform in stage plays and the theatre. He has also starred in a number of British TV shows such as Eastenders, Holby City and Ratched.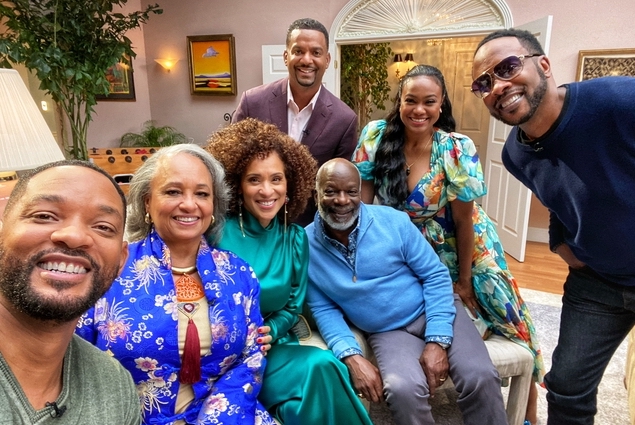 ---
Jeffrey A. Townes/DJ Jazzy Jeff – Jazz
DJ Jazzy Jeff's only acting performances were in the Fresh Prince of Bel Air. After the TV show ended the only other acting Jeff did was in music videos for "So Fresh" and "Will2K" where Jeff had some funny scenes with Will. Jeff returned to music working on his production company, "A Touch of Jazz" which produced multi-platinum artists like Jill Scott and Musiq Soulchild and then DJing all over the world.
Ross Bagley – Nicki Banks
After starring in the Fresh Prince of Bel Air, Ross Bagley had a small role in the blockbuster movie, "Independence Day," and a few small roles in TV shows "Profiler" and "The Wild Thornberrys" but his acting career never really took off.
Daphne Maxwell Reid – The Second Aunt Viv
Daphne appeared in a number of TV Movie's over the years as well as in TV series, "Linc's", "Eve" and "Jacqueline and Jilly".
Social Media: Daphne Reid Instagram
Nia Long – Will's girlfiend Lisa
After playing Will's girlfriend Lisa in the Fresh Prince of Bel Air, Nia Long has had a hugely successful movie career. Appearing in classic movies such as "Love Jones," "Soul Food," "The Best Man" and "Big Momma's House". She has also had roles in "Third Watch," House of Lies," "Empire" and "NCIS: Los Angeles"
Fresh Prince Cast Social Media Accounts
If you want to keep up to date on what your favourite actors are up to you can follow them on social media. Here are the actors social media accounts below:
Social Media: Nia Long Instagram
Behind the Scenes of the Fresh Prince of Bel Air Reunion