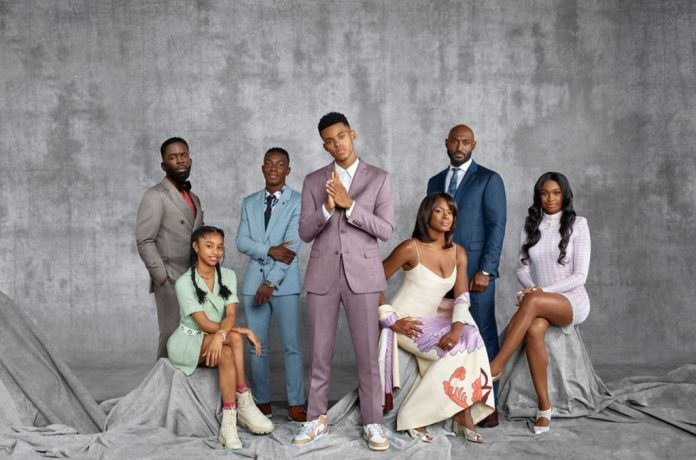 Bel Air premiered on Peacock this week and the show is off to a strong start. There was a lot of skepticism about rebooting an iconic 90s sitcom like, "The Fresh Prince of Bel Air" but if you give the show a chance I think it will surprise you.
Peacock made the smart move of dropping the first 3 episodes after the Superbowl. If you just watched the pilot you may have still been on the fence but after episode 3 the show begins to hit it's stride.
Fresh Prince as a Drama
I think the worst possible scenario would have been for them to simply re-do the Fresh Prince as another comedy because you could never live up to the original. By making Bel Air a drama it suddenly opens up a world of new possibilities. Themes that were touched on briefly in a sitcom can suddenly be explored a lot deeper. One of the most iconic scenes in Fresh Prince was when Will's father returned and he still wasn't there for him. Can you imagine the backstory to that – that could be explored so much deeper in this new series.
The Characters re-invisioned
The most interesting thing about Bel Air is how they have taken the original characters and have completely put a new twist on them. One of the most brilliant choices is what they have done with Hillary, she has been transformed from a ditzy, rich valley girl into a full character trying to make it in a world where being a social media influencer, and going live on the gram is what most young people strive for.
The boldest move is what they have done with Carlton. He really struggles in the new series as Will Smith joins the family and starts winning over them with his West Philly charm. Carlton is dealing with anxiety, has problems abusing drugs and is dealing with the loss of his girlfriend Lisa who is suddenly getting close to Will. Will and Carlton are automatically pitted against each other and it is going to be very interesting to see how that relationship plays out.
The Actors step up to the plate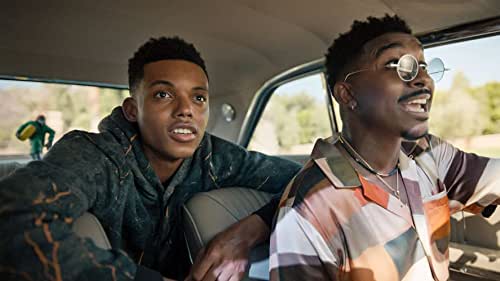 I don't think this show would have survived if Will wasn't any good. Fortunately, Jabari Banks has completely stepped up to the plate. The show ultimately rests on him, and considering this is his first TV Show and acting role he is tackling it extremely well. He maintains some of Will Smith's "Fresh Prince" mannerisms and he brings his own charm to the role. He struggles to fit in initially in Bel Air, but you are completely on his side from the beginning and he was an excellent choice.
Uncle Phil is enormous shoes to fill and I don't think you could ever attempt to out-do James Avery, but the new Uncle Phil charts a different path. He is a grounded character who slowly starts to build a relationship with Will. The other characters such as Geoffrey, Jazz and Ashley are still to be fully developed but already they seem well cast, and they have made an impression in their early scenes.
Bel Air can only get better from here
After three episodes, Bel Air has already proven it is it's own show going in a different direction but I think it looks very promising. The characters are all slightly different from the original, the dramatic themes they are exploring are engrossing and the cast is really bringing the show to life. If you haven't started watching, give the show a chance. The first 3 episodes have dropped and a new episode will come out every Thursday. There is 10 episodes in season 1 and the show has already been renewed for a second season.