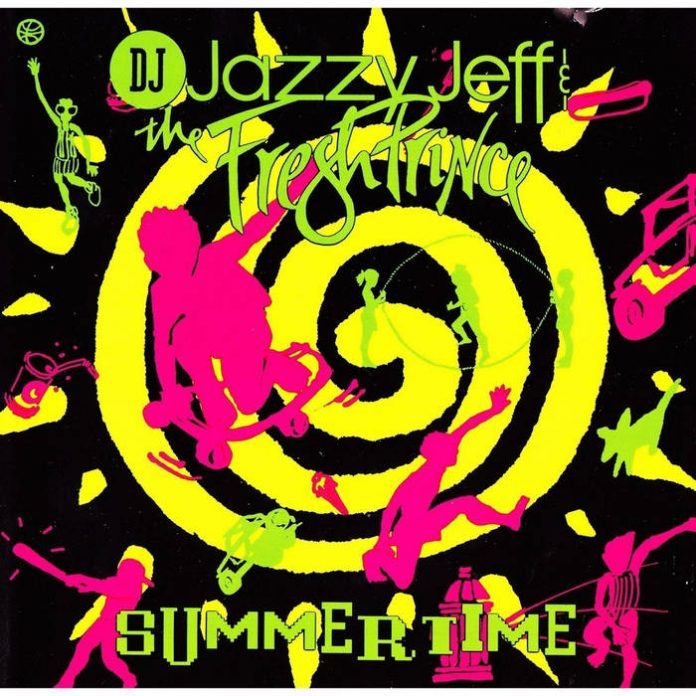 There are many great remixes to the Jazzy Jeff and Fresh Prince classic summer anthem, "Summertime". The song that sampled Kool & the Gang's "Summer Madness," was slightly transformed over the years since it's release. It is clearly the best song Will Smith and Jazzy Jeff ever did and played every time summer hits. 31 years after it was released, the feelings Will encapsulated in the lyrics are still relevant and still resonate with people around the world. Let me break down the best remixes to this hip-hop classic.
Soul Power Hip Hop Mix
One of the great remixes of the track was featured on the Jazzy Jeff and Fresh Prince Greatest hits album. It was the Summertime '98 (Soul Power Hip Hop Mix) – It uses the same sample as Gangstarr's "You Know My Steez" and gives it a different hip hop edge. The remix isn't as good as the original but it is still amazing.
Even though many people have mistakenly thought Rakim had something to do with Summertime or wrote the song he didn't. This remix though gives the song a harder edge that you could imagine Rakim flowing over. Will's rhymes are brought into focus with the beat layered back and it gives the song a different feel, and it works.
Summertime 2007 DJ Jazzy Jeff Remixes
In 2007, Jazzy Jeff did some new remixes of Summertime featuring Vee (Valvin Roane). The Still Summertime remix and the SoleFul Remix – both were good but not as good as the original remix he did in 1991.
The Soleful Remix had a more laid back vibe to the track.
Will Smith vs Hybrid
This dance remix from 2009 was a surprise hit. It gave the song an upbeat dance tempo and transformed the song into a dance floor filler. It is probably the best dance remix of Summertime that has ever been released. The extra horns really work and the remix perfectly lowers and then raises the tempo of the track.
Best Summertime remix
The best Remix to Will Smith's Summertime which is on the Homebase album and the Summertime 12″ is DJ Jazzy Jeff's remix. He adjusts the song slightly and brings in more chants and better vibes. Listen to the DJ Jazzy Jeff remix below.