Will Smith's Big Willie Style is one of the top selling rap albums of all time, it sold 10 million in the United States and 12 million worldwide but should it be considered a hip-hop classic?
At the time of it's release it probably would never enter the conversation but looking back on the album 24 years after it's released it has to be looked at as one of the best rap albums of it's time. In fact "Big Willie Style" was probably the seminal album of the "Jiggy" era. It was probably Trackmasterz finest work and the album stands up extremely well today. It would be ranked ahead of the Puff Daddy and Mase albums that Trackmasterz produced in the late '90s.
Will Smith returned to rap 4 years after the release of Jazzy Jeff & Fresh Prince's fifth album, "Code Red". After that album he retired from rap and didn't see a space for himself as 'Gangsta Rap' became more and more popular. When he returned to the mic he came back extremely self assured and comfortable on the mic.
Trackmasterz Beats
In the mid to late 90s Trackmasterz became the hottest producers in the rap game. They were making beats for most rap stars of the time including Puff Daddy, Ma$e, Busta Rhymes and Nas. Their formular was pretty successful. Take RnB hits from the 1980s sample the best loops from those songs and lay over slick, catchy rap verses and hooks. Big Willie Style was probably the peak of their powers. They managed to turn Patrice Rushen and Sister Sledge into two #1 songs in Men In Black and Gettin' Jiggy Wit It.
Getting Jiggy Wit It
Gettin' Jiggy Wit It was the hit of summer 1997. It was played on radio constantly for months and sat in the #1 position on the Billboard Hot 100 for weeks.
Men In Black
Men In Black was Will's first single in 4 years. It became one of the most played songs on radio of all time. The music video with an alien dancing became an MTV staple and the dance moves were mimicked by teenage girls around the world. Coko from SWV sang the chorus and the rest is history.
Miami
Miami hit hard. It became the anthem for the city and was another hit single from the album. The music video topped it off breaking into a Latin remix halfway through. Eva Mendes appears in the music video and she would later go onto co-star with Will in Hitch.
Just the Two of Us
Just the Two of Us was the 5th single from Big Willie Style and it was still a hit. Sumthin' for the People sang the chorus using the Bill Wither's sample and Will's heartfelt raps about his son Trey touched parents around the world.
Album Tracks
I think where "Big Willie Style" is extremely strong besides the 5 huge hits is in the album tracks. The songs that wern't singles were actually the best tracks on the album. "Chasing Forever" which samples Stevie Wonder and is about Will's wife Jada is a beautiful track. Will is extremely in love with Jada in 1997 and it really comes through on this track.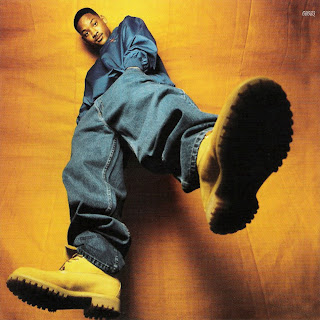 "Don't Say Nothin'" is a fire track produced by DJ Jazzy Jeff. Will delivers a huge message to the haters. DJ Jazzy Jeff's cuts and transformer scratch liven up the track and work well with Will's battle rhymes, "Face me, the star of stage and TV, my face be, seen in almost every country."
"Yes Yes Ya'll" with Camp Lo is absolute butta. Will flows across the track smoothly and he hits us with the braggadocious rhymes. "Smile inspirator/Aspen to Grenada/One of the only MC's to spill a drink on Arnold Schwarzanegger ". His rhymes on this track are a great example of why "Big Willie Style" ranks so highly. He raps with such an effortless flow but his charm and wit just exudes all over the album. It's feel good music, feel good rap. No curses, just great rap track, after great rap track.
"I Loved You" is an emotional track about a girl who cheated on Will. "It's All Good" is the best track on the album. It's the ultimate feel good track about how good Will's life is. DJ Jazzy Jeff lays the perfect beat, adds in scratches and then Tia Mintze comes in with some amazing RnB vocals. The final album track, "Big Willie Style" features Left Eye from TLC and she jumps on the track with a dope rap.
The album tracks had a huge variety of topics and feelings and their is no filler at all. "Candy" would probably be the weakest track on the album but it is still very strong.
Jamie Foxx Interludes
Will got Jamie Foxx to do the interludes in between tracks, normally these kind of skits would get pretty old after you have heard them a thousand times but Jamie's skits are very funny. He played a roving reporter named 'Keith B-Real' who was trying to get a hold of Will during his album release party. His idea for a barbershop slash recording studio still gets a laugh, "While they pushing up the faders you getting a fade."
Big Willie Style should be ranked as one of the best rap albums of all time
Big Willie Style was the ultimate late 90s rap album. Will was extremely self assured and comfortable on the mic. Trackmasterz and DJ Jazzy Jeff delivered with the beats and they still stand up to repeated listens 24 years later. The album had 5 huge hits and two number one singles but the album was consistent from start to finish. Their was a variety of topics covered and it is the ultimate feel good rap of the time. When people are ranking the best rap albums of all time, "Big Willie Style" must be included. It sold 12 million copies for a reason.