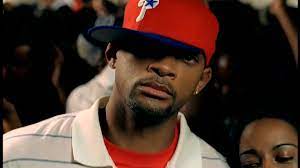 Kwame has been making moves since the age of sixteen. Whether it be releasing classic albums "The Boy Genius" or producing hit singles Lloyd Banks "On Fire" he's been bringing dope hip hop to the masses for more than 15 years. He was in Will's music video for "So Fresh" and produced the 1st single off his new album "Switch" As his production credits continue to grow Kwame talks to jazzyjefffreshprince.com about hip hop, and where he'd like to take it into the future.

In working with kids, how knowledgeable have you found them to be with regard to the history of hip hop? Do they have much appreciation for the old school?
In working with kids I find that they have a vast knowledge of Hip Hop. What they consider as old school, I find amusing. Most kids think Hip Hop started with Biggie and Tupac. They have very little knowledge of rappers like Big Daddy Kane, Slick Rick, Melle Mel and any artist pre-1993. I feel that its my job to educate them.
How did you handle all the success at such a young age? Have all those experiences helped you with you recent success?
How I handled early success was easy. My family always kept me grounded and I knew early on that this is a business of "easy come and easy go" So although it took a struggle to get back to a comfortable place in the industry, I always stayed grounded and knew what I was up against.
Making the switch from rapper to producer
Did the achievements of Kwame as an artist help or hinder you as a producer? What was it that kept you persevering over the years to make it as a producer?
My status as a rapper did discourage A&R reps from buying my tracks. But once artists got wind of my production, they were more than happy and even honored to work with me.
What kept me pursuing my production career was simple, my whole childhood I wanted to do music. Half of my teenage years and all of my adult life up to this point, I have been fortunate to be a part of this thing called HIP HOP. I refused to let disparaging words, the loss of a deal or any negativity stop what I felt and knew what I was meant to do. It's not just beats and rhymes, its education of self expression.
In your opinion, why don't record labels support some of these classic hip hop artists who have sold millions of records? Do you think someone will ever start signing artists like Queen Latifah, Will Smith, Public Enemy, etc to lucrative deals?
Hip Hop is now corporate. These corporations only care about what is hip, new, young and fresh. "Mainstream" HIP HOP dictates that and it is unfortunate. I believe it is for this reason that it is harder for classic artists to get signed.
How has hip hop changed
Do you think rap will ever return to that early '90s positive vibe? What was it about that time period that produced such music?
Due to the constant revolving and evolving of Hip Hop, it is possible that the future of rap will be influenced by the "positive" vibe of the late 80s, early 90s. However, nothing is certain.
What do you think about the way hip hop has changed over the last 15 years? Where do you think it is heading?
Hip Hop is a mirror of the times we live in. In the 90s it wasn't about money. it was about the love of music and what the youth observed. Now you can get millions before you even drop an album. So, for the check, you will portray any character a label asks you to. It's now a cookie cutter industry- a world of pimps playas and gangstas! That's not Hip Hop. But, like life, we will learn from our mistakes. The big budgets will lessen and the love of this music will be the prominent force in HIP HOP once again.
So how did you hook up with Will Smith to make some tracks, and how long ago was this? What was the process in making the 'Switch' beat, and how did the song come together?
I knew Will Smith for years. I've always looked up to him and his contributions to spreading Hip Hop to the world. So, when it was time for him to record a new album, I jumped at the chance.
I had the "Switch" beat and hook on hand before I hooked up with Will. I never had a particular artist in mind for it. The track was so different, I never knew who it was right for. "Switch" was so different I felt Will would be the only artist to pull it off.
What was the longest amount of time you spent working on a beat?
I never spend a long period of time on a track. Anywhere from 20 mins to 2 hrs.
Have you been writing any lyrics lately? Would you record another solo album?
I write rhymes all the the time. Most of the records I do, I write the hooks. If an artist asks me to get on a song with them, I am more than happy to do it.
In the Studio
Which artist have you cliqued with the best in the studio?
I clique with mostly all of the artists I work with. I guess it's because I encourage their individuality and artistry. At the end of the day, I'm a fan!
Who are your favorite producers today, and of all time?
My favorite producers are Hurby Luv Bug, Marly Marl , Malcolm Mclaren and the Supreme Team , The Neptunes, Timbaland, Stevie Wonder , Prince , Quincy Jones and Rod Temperton.
Whats your favorite movie score? What sort of style would you bring to movie scores?
My favorite movie score is between The Empire Strikes Back and Fame. If I scored movies, I would love to have the action and drama of John Williams and the back bone of Hip Hop.
What do you hope to achieve in 2005?
In '05 I want to bring my brand of Hip Hop to the forefront, via my artists and my education of this music, to the fans of Hip Hop around the world.
Okay thanks for answering all these questions Kwame..its great to see a talented artist as yourself still doing his thing! Good luck in the future! Everyone's looking forward to the new tracks with Will!
Thank You for taking the time to talk to me.

Special Thanks To Kwame & Dove for hooking this Interview up.