Jazzy Jeff & Fresh Prince closed out 'A Grammy Salute to 50 Years of Hip-Hop' with their hip hop peers this week. It was fitting they finished with Summertime.
As Will Smith lamented on 'Lost & Found" on "I Wish I made that" he often wanted to make the tracks that got respect from the hip-hop community. It seems however 'black radio' only ever played summertime.
Black radio, they won't play me though
Ever since 'Summer time' they ain't liked none of mine
Even though the fans went out an' bought enough
I guess, they think that Will ain't hard enough

I Wish I Made that off Lost & Found
After winning the first Grammy for hip-hop and then boycotting the ceremony because it wasn't televised maybe after time has passed Jazzy Jeff & Fresh Prince will go down as one of the greatest hip-hop duos. It makes sense that they would perform with Public Enemy, LL Cool J, Queen Latifah, Run DMC and De La Soul in a celebration of 50 years of hip-hop.
They performed with all of those artists when they came out. Maybe young people who only know Will Smith from hollywood movies don't know that Jazzy Jeff & Fresh Prince dropped their first single in 1986, or that the Fresh Prince was a fierce battle rapper in Philly back in the day but for anyone who knows their hip-hop history they understand the importance of this duo.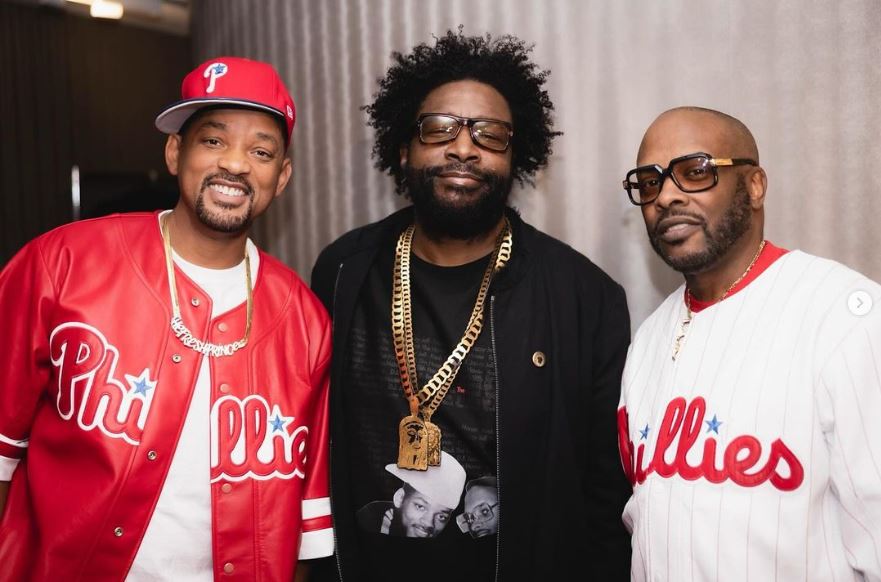 ?uestlove from the Roots curated this concert and he is seen here wearing a Jazzy Jeff & Fresh Prince shirt. He understands the groups importance to Philly, to hi-hop and to music. Jazzy Jeff & Fresh Prince sold millions of records, which was unheard of at the time for rap. They said it was a genre that wouldn't last but here it is, still going strong 50 years later, and Will and Jeff remain two of the biggest icons of the genre.
Like Fresh Prince of Bel Air continuing to air 30 years later, the Jazzy Jeff & Fresh Prince albums remain classics. The prominence of Jazzy Jeff's scratches and cuts are still probably the best scratches ever layed down on a hip-hop record, and Will's effortless charisma and storytelling holds up in the raps.
Everytime they perform they lead with Brand New Funk which remains a hip-hop classic. Summertime continues to be played every summer. If you own the albums though, or have them on your streaming playlist the album cuts really offered a great variety of the best of hip-hop.
Over time it only made sense that Jazzy Jeff & Fresh Prince would eventually receive their hip hop flowers and that they would receive the praise for what they did for the genre that they probably didn't get at the time. We will get to see them perform on stage with other hip-hop legends on Paramount Plus December 10. Once you have seen them rip the mic and decks go back and listen to their classic albums. They still sound amazing, even in 2023.