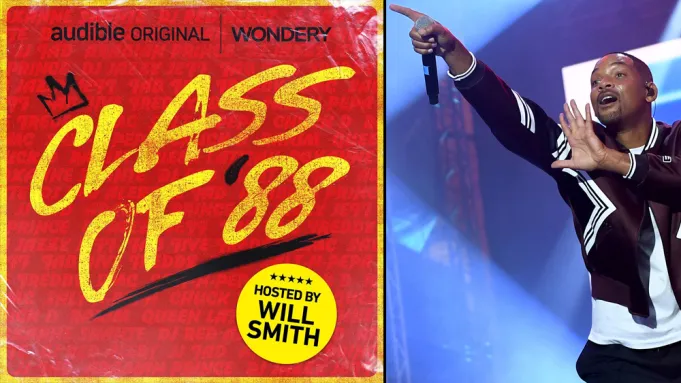 Will Smith is returning to his rap roots.
He has teamed up with Amazon and Audible for a brand new rap podcast called "Class of '88".
The podcast series focuses on hip hop stars who made it in 1988. In the podcast Will Smith interviews, his longtime musical companion DJ Jazzy Jeff as well as Queen Latifah, Chuck D, Rakim, Salt N Pepa and DMC from Run DMC.
"Hip-hop has been a central part of my life for over four decades," Will Smith told Billboard. "I'm hyped to share my first-hand experiences and those of some of hip-hop's greatest legends as we delve into the origins of one of the most influential genres of music in history."
There will be 8 episodes of this series streaming on Audible and Amazon Music and the firts episode is released October 26.
The series will include discussions on the rise of Jazzy Jeff & Fresh Prince, female emcees in hip-hop and the boycotting of the Grammy's in 1988 because the category would not be televised.
This is Will Smith's first real deep dive back into hip-hop since he released his last album, "Lost and Found" in 2005. Since then he has focused on movies, with Bad Boys 4 wrapped up, and the ongoing writers strike delaying Hollywood projects this may be the start of Will's return to music. We may even get a new album in the future.