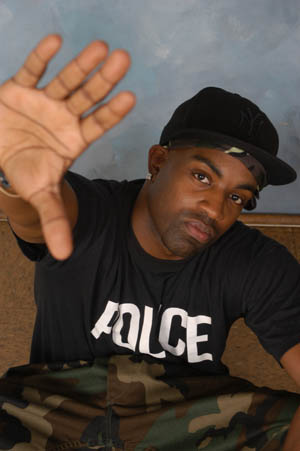 Kel Spencer shouldnt be a new name to Will Smith and Jazzy Jeff & Fresh Prince fans. He dropped a brilliant verse on "Uuhhh" on Willennium, and forced everyone to stand up and take notice of a promising young rapper. He also was featured on the Wild Wild West Soundtrack and has writing credits on many recent Will Smith tracks including the worldwide smash hit "Switch." Kel's also contributed to tracks by Nick Cannon, MC Lyte, Rodney Jerkins and Teddy Riley.
Kel Spencer has been busy lately. Whether its setting up his own music imprint 3rd Power Music Group, running his Pens of Power after school literacy program, or writing background sports theme music for ESPN. Kel is a man on a mission and his contributions to worldwide smash singles like "Switch," attending Morgan State University's Earl G. Graves School of Business, and becoming a New York All City Quarterback prove he knows how to achieve success. 

Now Kel has set aside his promising future in football and is about to focus on the music, more specifically his solo career. Yep, Kel is about to hit us up once again with a brand new mixtape "Who is Kel Spencer" and an album which will follow shortly after. As Kel Spencer's reputation as a fierce emcee begins to grow through mixtapes, showcases and guest appearances he took time to talk to jazzyjefffreshprince.com about working with Will, hip hop and his new projects.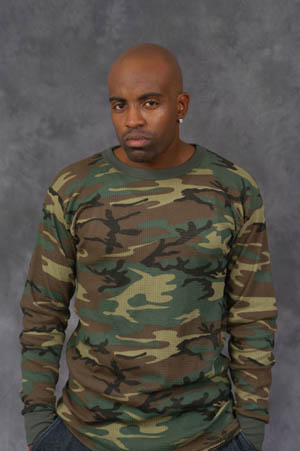 How did you actually hook up with Will?
Well, I was going to Morgan State at the time and I created a nice little buzz for myself doing shows and battling dudes and, This dude named Marcus Lynn approached me. Turns out, Marcus was cousins with O. Banga who is Will's A&R. Marcus plugged me with O. I spit for O and Jeff, they introduced me to Big Will and the rest is a wrap.

Do you have a different approach to writing with Will than when you write your own tracks?

I have to do little bit of acting with whoever I write for/with. Whether I'm writing with Will or Nick Cannon or MC Lyte, I have to make the lyrics and the flows hot but also believable. They can't appear to be forced or mechanical. For myself, it's obviously easier but the same amount of thought and precision goes into that too. Trying to be myself, while being unique but not so different that I look like a lame. But it's all music and lyrically ain't too many dudes on my level anyway!!!

Did you think Switch would be this big?
I knew it was a smash. Kwame brought the track in last summer and we were already 40 songs deep. When he played it, we knew it was the one. Then the remix with Elephant man just sweetened the whole jumpoff even more.

Can you tell us a little bit about the making of Uuhh? This track is a
favorite of a lot of fans.
Haaa!! Aight, what had happened was. It was the summer of 1999 and we were about 30 songs deep into the Willenium project. My man Darren (D. Limitless) Henson produced it and I loved it so I wrote a verse for it and told Will to write a verse and fill in the blanks in the hook in between the "Uughs." He wrote a verse and called me in to record it but there was still no hook. I wrote the hook in the car on my way to Manhattan and needed a female voice on it. We ended up using the receptionist at the studio and to this day that's who's voice is on it, that's how we came up with the joint and that's my story and I'm sticking to it, UUUGH!!!

What do you think about the hip hop scene at the moment? Where do you think it is heading?
I'll be honest with you. Most of these dudes are horrible. There are only a handful of dudes that I respect and actually listen to. I love the fact that Hip Hop is currently at its peek with respect to entrepreneurship and branding but besides the actual "money making" part of it, the art form in and of itself is watered down, there's not much leadership or responsibility and jokers just flat out ain't rapping right.

Will you be working with your brothers on the new music?
Yup. The brother right under me "Gus Pain" is producing a lot of the material that I'm working on and he and my youngest brother "Flo Blitz" will be featured on a couple of joints on both my mix tape and my album. They go by the name Chosen Onez, Them dudes are that deal!!!

Tell us a bit about the 3 RD Power Music Group, why did you set it up, what are its goals?

3 RD Power is a company formed by my brothers and I. Marcus Lynn is our President. We just want to make sure that what Hip Hop is "supposed to be" remains while at the same time being innovative and fresh. We got that street edge but we want to take some responsibility and leadership for a lot of what's going on. We'll show you better than we can tell you
"Tru players gotta change their uniform after the game"

Who have you got for production on your solo album, any special guests?
Man, I got 77 joints recorded. I got joints with dudes like Masta Ace and Chosen Onez, with production by Dutch, DJ Twinz, The Freshmen, Notes, Matrax from Philly, Young Lord and a bunch of other cats too. But my main focus is my "Who is Kel Spencer" mix tape hosted by my man Zab Judah. This joint is gonna be sick, then I'll put the album out.

When do you hope to be releasing the new music?
The mix tape will be out at the end of June, I got yawl.

Who are you're favorite emcees?
This isn't all of em but Some of my favorites are Common, Jay-Z, Nas, B.I.G., Pac, Masta Ace, Grand Puba, Big Will, Lauryn Hill, Outkast, and T.I.

What sets you apart from a lot of the independent emcees in the game at the moment?
I think my background in Ghostwriting is unique. I also think the fact that I have (here's the athlete in me) so much on the field and off the field knowledge so to speak also gives me an advantage. I can create a song and the marketing plan at the same time. I'm from the gutter but I travel and I also went to college so I know how different words, different beats and different songs can affect different markets. A lot of other emcees are hip to these things but not a lot of "new/ independent artists" have this type of knowledge.

What do you hope to achieve in pursuing you're solo career?
I hope to achieve a lot of time and a lot of room for me to use my loud speaker. This game has had me in the dungeon sliding plates of food under the door for a long time. And a lot of that is my own fault. But your boy is on his grizzly now and I got a lot to say. I got a lot to share and when I get my shot everybody else is gonna have to unplug their mics for a minute.

And Finally what are your favorite Will/Jazzy Jeff & Fresh Prince Tracks?
Hip Hop is about young fun, kicking it to girls, dancing, singing along to the lyrics, having a good time, snapping on each other's mothers, pushing a nice car, etc. And the song that is the best at illustrating that is SUMMERTIME. And yawl need to stop sleeping on my man Will, Fix your Face!!!
Also some of the Projects Kel's been involved in, and featured on are listed below:
Writing :
March 2005 Lost and Found ( Artist : Will Smith) Interscope/ Overbrook
Titles: Switch, Switch Remix, Switch Bonus-Track, Lost and Found, Chosen One, Pump Ya Brakes, Swagga, Wave em off
October 2004 Sharktale Soundtrack ( Artist : Will Smith & Mary J. Blige)
Titles: To Be Real
July 2003 Born to Reign (Artist: Will Smith) Columbia
Titles: Nod ya Head/ Black Suits Coming, Gotta Go Home, Mamma Knows, How the Beat Goes On, Willow is a Player, Maybe, Nod ya Head/ Black Suits Coming Remix
March 2003 " " (Artist: MC Lyte) BMG
Title: It Ain't My fault
October 2000 Artist : Teddy Riley/ S Club 7 (remix)
November 1999 Willennium ( Artist : Will Smith) Columbia
Titles: Will 2 K (1 ST Single), Freak This (2 ND Single), Da Butta, Potnas, Uuugh, Afro-Angel, I'm Coming
Summer 2001 *** Non-Published (Artist: MC Lyte) Overbrook
Summer 2001 *** Non-Published (Artist: TRA Knox) Overbrook
Summer 2002 *** Non-Published (Artist: Lil J) Hollywood
Fall 2002 *** Non-Published ( Artist : Ivory) Warner
Fall 2002 *** Non-Published ( Artist : LA-LA) MTV
Fall 2002 *** Non-Published "The Brother's Soundtrack" Sony
Spring 2003 *** Non-Published ( Artist : Nick Cannon) Jive
Spring 2003 *** Non-Published ( Artist : Lil Kim) Atlantic
Spring 2003 *** Non-Published ( Artist : Carl Thomas) Bad Boy
Fall 2004 *** Non-Published ( Artist : Heavy D) Bad Boy
Spring 2005 *** Non-Published (Artist: Miri Ben-Ari) Universal
Project Features :
Spring 2005 Who is Kel Spencer the Mixtape/ 3 RD Power Music Group
March 2005 Knock Knock ( Artist : Kel Spencer & Chosen Onez)
*** Indiana University; Hoosiers Athletic "Fight Song"
June 2002 Born to Reign ( Artist : Will Smith) Columbia
Title: Gotta Go Home
January 2001 Baltimore Raven's SuperBowl "Fight" Song ( Artist : Kel Spencer & Chosen Onez)
November 1999 Willennium ( Artist : Will Smith) Columbia
Title: Uuhhh
July 1999 Wild Wild West Soundtrack/ Interscope
Titles: Getting Closer, I'm Wanted