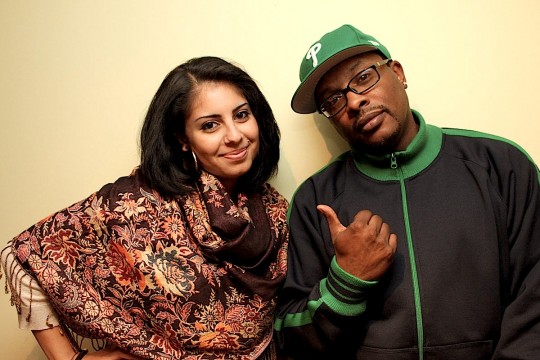 Ayah is an incredibly talented self-taught singer and songwriter who creates emotionally infused soul music. Her music lifts you up, pulls you down, and tears at your heart, like all good soul music does. She has been deep in the studio making music with Jazzy Jeff for the last couple of years and recently released an album with Jeff entitled ,"Back For More." Ayah & Jeff originally connected through MySpace and their musical relationship has flourished in the studio over the last few years. Not only do we have "Back for More" but we will be blessed with more music from the DJ/soul singer duo in 2012. Fans will be coming back for more once they hear Ayah's beautiful voice and enchanting melodies. Ayah is a true artist. A beautiful soul, making beautiful soul music. When music comes from the heart, it touches, it's timeless, and it should be cherished. Discover why you should be downloading "Back For More" and start following this incredible artist below.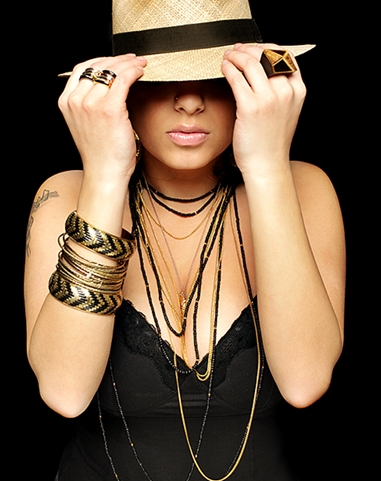 "I also feel the emotional experiences of a soulful song."
Where did you grow up?
I grew up between the Middle East and North America. Specifically I was born in Jordan and lived in Saudia Arabia, Abu Dhabi, Seattle and Toronto.
What's the music scene like in Toronto?
The music scene is extremely vibrant and diverse. We have the most amazing musicians.
You put your first two albums out by yourself how did that process go?
It was amazing… a great learning experience. Everything I needed to know about the business I picked up along the way…a lot of sacrifice, but absolutely rewarding.
Back for More
How long did it take to finish "back for more" ?
We worked on a lot of music over a period of two years and Back For More a product of that time. We also created another album that will be coming out later this year that I am excited about.
I think your phrasing and the way you sing what you write is really interesting, is that self-developed or do you have a number of influencers in those areas?
That is interesting, I've never really looked at it that way. I appreciate great story telling and honesty. I think that's a big part of it. I've always respected witty lyricism. I appreciate the true emcee. I also feel the emotional experiences of a soulful song.
You decided to release "Back for More" for free, when I listen to the album I think its worth so much more than that, what was behind that decision?
Our major goal for 'Back For More' was to expose it to the maximum number of people that we could reach. Back for more was not about making money, but about introducing to the audience what DJ Jazzy Jeff and I do together.
Forgive Me Love
You recently shot a video for "Forgive Me Love" was that always the meaning behind the song or was that the directors choice to go with that story?
We got together with Slakah the Beatchild who is an awesome artist in his own right, as well as director. He was able to bring his unique stylings to the video. When I wrote the song it was more of a straight forward concept. When we started thinking about the visual behind the song we wanted to do something that was less obvious and relayed a meaningful message.
Can you tell me more about the making of the video?
It's so often that people stay in unhealthy and/or abusive relationships, regardless of whether they be straight, gay, etc. We've seen videos that shed light on domestic abuse, but none in this way. In the song, I am apologizing to my abuser and asking her to take me back. Notice I said I was apologizing…and to her. Meanwhile, she is my abuser…. I go back to her after trying to leave. It's a very touchy subject/issue. I know that. However, if I ever have a platform to say anything, I hope that I can continue to say things that matter…at least most of the time.
You released "This Way" sampler last year, what was the reason behind putting that out? Were you still open to signing a deal with a record label before putting "Back for More" out yourself?
We released this way sampler in time for SXSW festival 2010 to start to introduce people to our sound, and it created a lot of buzz and anticipation for Back For More and beyond. Regarding signing to labels, I am personally not closed to the idea, however, I would like to continue independently until I am in a place where I do not have to sacrifice as much.
You've been quite active on Twitter, what do you think of that, have you able to generate more fans, connect with your fans more from using Twitter & Facebook?
Of course I love the Internet. Social media is a great tool for any artist. It's part of the new music industry model. I've enjoyed connecting with my fans.
What do you think of the current state of the record industry?
I am not going to complain about the state of the game because it is what it is. It's mostly good. In 2012, music fans are able to seek and enjoy any artist, from any part of the world, anytime they want. Artists are able to reach their fans in any part of the world they want. It gives people the kind of accessibility and convenience they never had. It allows an independent artist the tools to be able to sustain themselves independently.
What is the chemistry like between you and Jeff in the studio?
It's great…very natural. We are able to vibe with each other and make beautiful music doing what we do best. It's like family.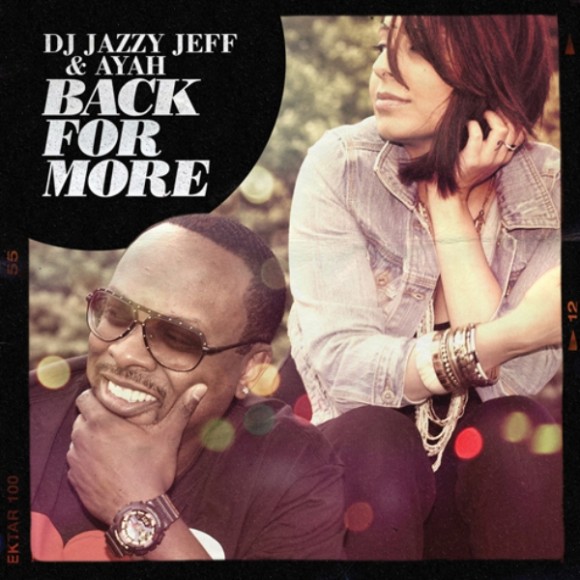 Finding Inspiration
Where do you get your inspiration from?
As simple and as cliché as it may sound, life.
Demien and James Poyser also worked with Jazzy Jeff on this album. What was it like working with these producers? What was the creative process like for creating these songs?
Jeff was very smart to bring them into the creative process. We all get a long very well and the chemistry is very easy. I am so honored to have worked with all of them. They've challenged me and made me a better artist. I'm so humbled.
How many tracks did you end up making for Back for More, were there any left off?
Like I mentioned, we created for two years and then listened/chose the right songs for Back For More and kept some for other projects. We will still make so much more! We're getting back in the studio next month
What is your favorite track on Back for More?
It's a toss up between The Game and Be Alright.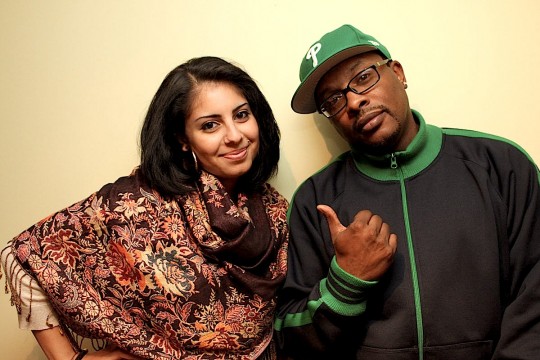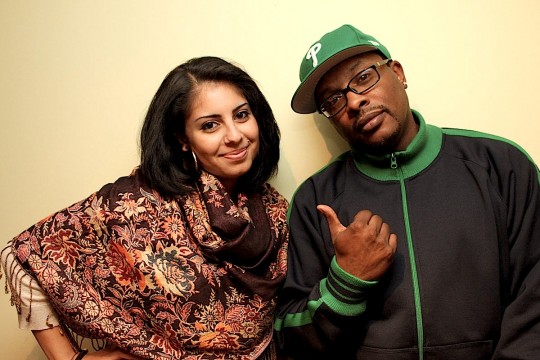 How have you found the response to the album so far?
Overwhelming. Humbling. Exceeded expectations
What are the future plans for Ayah? Do you plan on doing a lot more touring?
I definitely would like to do more touring. Stay tuned for that! There's a lot more in the future! A new album with Jeff coming out later this year! I'm also working on various other projects. Always growing, progressing, and challenging myself! 🙂
Download Back for More for free from Bandcamp.