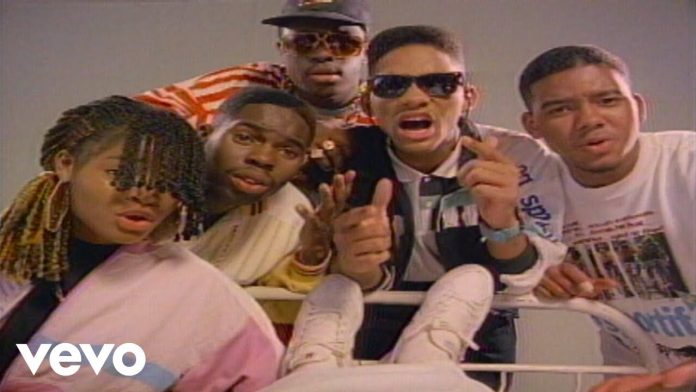 When Jazzy Jeff and Fresh Prince filmed the Nightmare on My Street music video they thought it was going to be bigger than "Parent's Just Don't Understand," and "Girls Ain't Nothing but Trouble". Those music videos were regulars on MTV at the time and they thought this video featuring their classic storytelling could be as big as the Michael Jackson videos of the 80s. It was released for a couple of days and then quickly pulled. A few people remembered seeing it but then it wasn't seen again for 30 years. Even with the Internet blowing up in the late 90s' it never got leaked or was ever seen on YouTube.
So what happened? Well New Line Cinema brought a huge lawsuit against Jazzy Jeff & Fresh Prince for using elements of "Nightmare on Elm Street". Instead of working with Jazzy Jeff & Fresh Prince on a song that would have been huge for them, they got it pulled.
As part of the lawsuit settlement Jazzy Jeff and Fresh Prince were to be offered 3 movie scripts that they could turn down. Will and Jeff agreed to the deal because they thought they would just have to reject the scripts. One of the movies that was written for them was, "House Party". They turned the movie down and then Kid N' Play took the roles of emcee and DJ and then made history with it and made 2 sequels.
So the Nightmare on My Street music video was left in the vaults. A distant memory for the few people who saw it that first week, and even the copy of the music video Jeff had which was on a VHS was recorded over by a girlfriend. Then in 2018, 30 years after it was filmed, the music video was released for Halloween. It now sits on Vevo on DJ Jazzy Jeff's official YouTube channel.
Finally seeing the music video after all these years is a massive find for Jazzy Jeff & Fresh Prince fans who have always visualised what the video might be like. The song is one of the Fresh Prince's best storytelling tracks.
The music video starts with DJ Jazzy Jeff in a hospital bed. Charlie Mack and the Too Damn Hype crew come to see Jeff. Ready Rock C also makes an appearance in the movie cinema. There are many great scenes between Will and Freddy, and his makeup and costume look great. The production values for a music video from 1988 are amazing. Their are great makeup and special effects overall and many hilarious scenes like a hand giving Fresh Prince the TV remote.
It is one of the best music videos Will Smith and Jazzy Jeff did and even over 30 years later it still stands up extremely well.
See the Nightmare on My Street music video in all it's glory below.